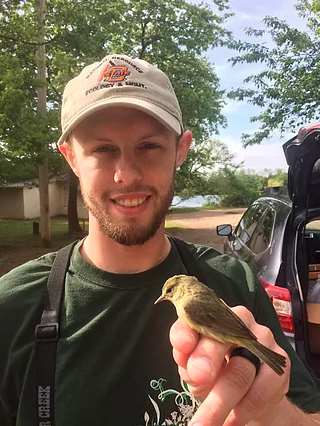 October 21, 2019: Red-cockaded Woodpecker cavity tree and orientation selection
Jared Elmore will be the guest presenter at the October 21 meeting of the Oklahoma City Audubon Society.
For this talk Jared will present briefly on some of the background knowledge that is known about Red-cockaded Woodpeckers including range and declines. Then he'll talk about their habitat selection at both the stand and tree levels. Jared will also present some data from his colleague Matt Fullerton on tree specifics on the western edge of their range and some data from a study they conducted evaluating their potential use of scent-concealing airflow variables in tree and orientation selection.
Jared is a Doctoral Fellow in the Department of Natural Resource Ecology and Management at Oklahoma State University. His research focus is large scale avian conservation issues in the Great Plains. He is originally from St. Stephens,  a small town in southwestern Alabama. His bachelor's and master's degrees were earned at the University of South Alabama.
Jared and his wife Kelsey have one son, Miles, and two dachshunds. In his spare time he enjoys birding, climbing, hunting, fishing, biking, camping, reading, watching football, and spending time with his family.
Our meetings are held September through June on the third Monday of each month (with the exception of January, when the meeting is held on the fourth Monday). Meetings begin at 7 p.m. Visitors are always welcome.
Meeting Location:
Our meetings are held at the Will Rogers Garden center, located at the intersection of NW 36th Street and I-44. The Oklahoma City Audubon Society is neither a chapter of, nor affiliated with, the National Audubon Society.
Order Bird Watcher Bumper Stickers

CBC Reports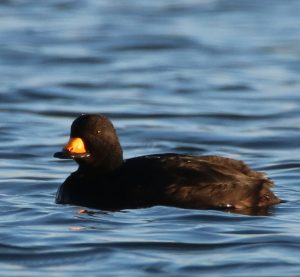 The Oklahoma City Christmas Bird Count for 2018 includes a respectable 110 species!
Bird of the Month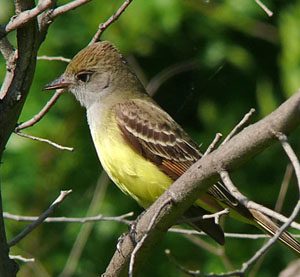 Learn more about Oklahoma birds with John Shackford's Bird of the Month articles!
Chirpings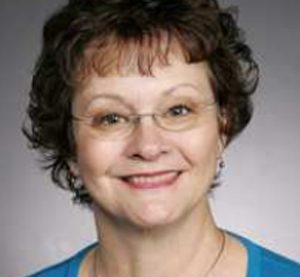 You'll enjoy reading Patti Muzny's tales of birding, travel adventures and more.