OKC Audubon Society resumes in-person meetings May 17, 2021 
Would you like to tag along on a safari with Nancy Vicars and Warren Harden to Africa?
Come to the Oklahoma City Audubon Society meeting at 7:00 pm, Monday, May 17, at the Will Rogers Garden Center.
They will share their dream destination to that continent before they both or the big animals disappear!
After months of careful planning, selecting a travel agency, choosing from the numerous packages offered, updating passports, obtaining Visas and numerous vaccinations, they departed Oklahoma City on October 9, 2019. This date was chosen for being at the end of a dry season and the beginning of the annual massive migration through the legendary Serengeti plains that contain one of the densest concentrations of wildlife on Earth.
Their first stop was the Masai Mara Game Reserve in Kenya with lodging at a 45,000 acre private camp providing views of the distant Great Rift Valley escarpment.  Another stop was Arusha, Tanzania, located in the foothills of Kilimanjaro where herds begin venturing through the Serengeti on their great migration. Plus interesting birds, lions, giraffes, a hyrax and many more. Come out to our first meeting in more than a year and see each other again.
Our meetings are held September through June on the third Monday of each month (with the exception of January, when the meeting is held on the fourth Monday). Meetings begin at 7 p.m. Visitors are always welcome.
Meeting Location:
Our meetings are held at the Will Rogers Garden center, located at the intersection of NW 36th Street and I-44. The Oklahoma City Audubon Society is neither a chapter of, nor affiliated with, the National Audubon Society.
Order Bird Watcher Bumper Stickers

CBC Reports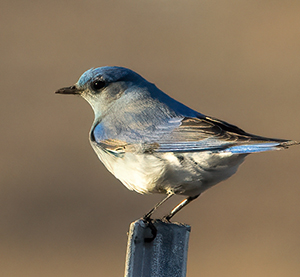 The Oklahoma City Christmas Bird Count for 2020 includes a respectable 118 species!
Bird of the Month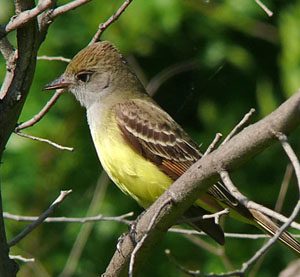 Learn more about Oklahoma birds with John Shackford's Bird of the Month articles!
Chirpings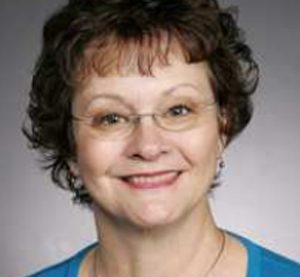 You'll enjoy reading Patti Muzny's tales of birding, travel adventures and more.