The April and May 2020 meetings have been cancelled.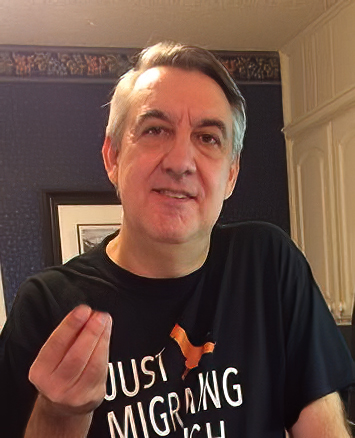 Dr. Doug Wood is a Professor of Biological Science in the Department of Biological Sciences at Southeastern Oklahoma State University.  He is in his 19th year at Southeastern.  Doug earned his BA in Biology from Boston University, MS in Zoology from Eastern Illinois University, and Ph.D. in Forestry and Wildlife Ecology from Mississippi State University. He teaches courses in Ornithology, Zoology, Mammalogy, Fisheries and Wildlife Management, Conservation of Natural Resources, and Bioethics among others.  He has conducted research on a wide a variety of ornithological subjects such as brood parasitism, endangered species, migration ecology, and the impacts of habitat management on bird communities.   He has authored or co-authored 43 peer-reviewed journal articles on ornithological and wildlife management research.  Doug has birded in 37 countries/geographic entities. 
The emphasis of his presentation will be on birds, mammals, and conservation aspects. 
  Emphasis will be on birds, mammals, and conservation aspects.     
Our meetings are held September through June on the third Monday of each month (with the exception of January, when the meeting is held on the fourth Monday). Meetings begin at 7 p.m. Visitors are always welcome.
Meeting Location:
Our meetings are held at the Will Rogers Garden center, located at the intersection of NW 36th Street and I-44. The Oklahoma City Audubon Society is neither a chapter of, nor affiliated with, the National Audubon Society.
Coming: April 20, 2020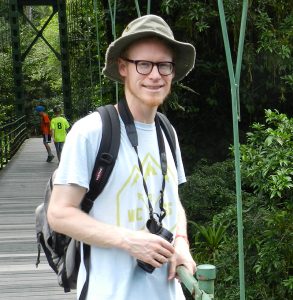 Director of the Environmental Studies Program at Southern Nazarene University since August 2014, David Hoekman, Ph.D., studies arthropod food webs in aquatic and terrestrial systems and a teaches a range of field-based classes at SNU including Marine Ecology, Insect Ecology, Ornithology, General Ecology. He is also the principle professor of QERC's Tropical Field Research course. Dr. Hoekman leads insect ecology research being conducted at QERC.
Order Bird Watcher Bumper Stickers

CBC Reports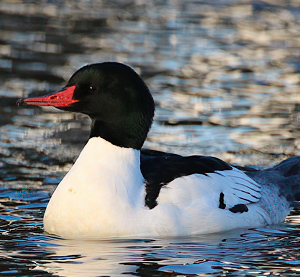 The Oklahoma City Christmas Bird Count for 2019 includes a respectable 115 species!
Bird of the Month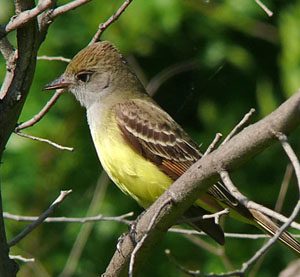 Learn more about Oklahoma birds with John Shackford's Bird of the Month articles!
Chirpings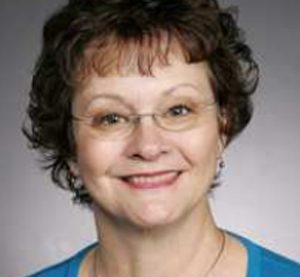 You'll enjoy reading Patti Muzny's tales of birding, travel adventures and more.