June: All Things Creepy Crawly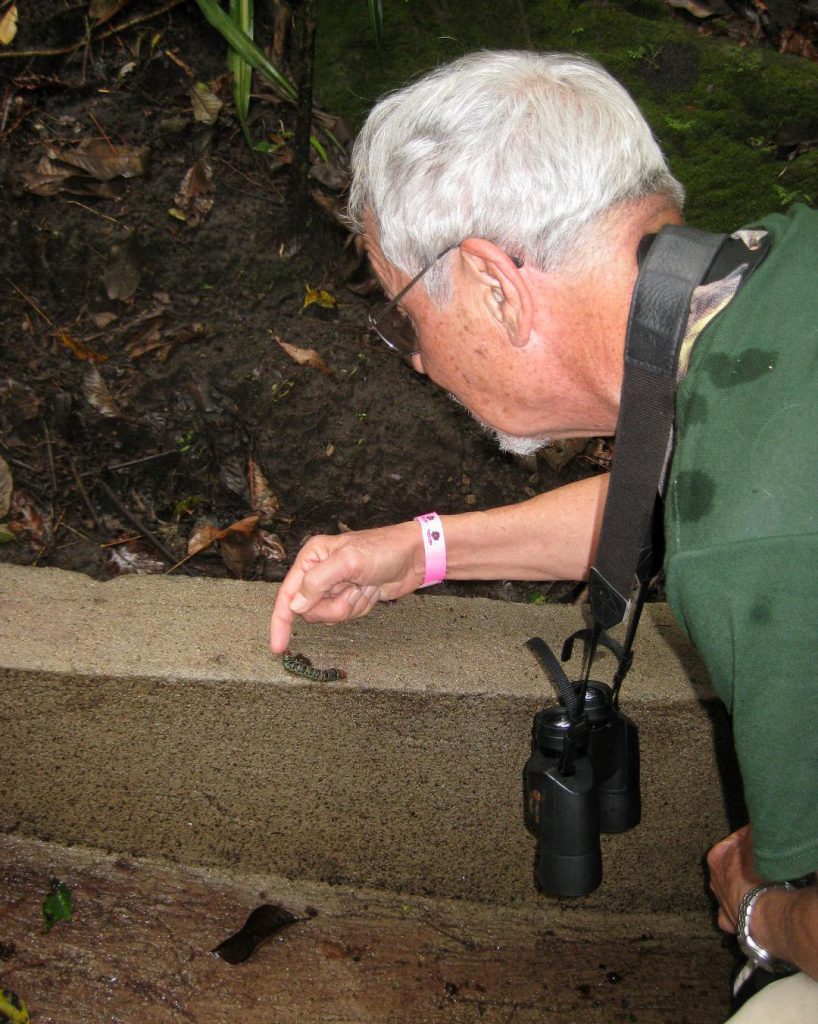 Speaking at the June 17 OKC Audubon Society meeting will be our own Mike Mather
Mike Mather, a fellow member who is a past speaker for OKC Audubon, will be our June speaker on a topic that deals with the "Creepy Crawly Creatures" that abound in Oklahoma. The most talked about scary things are snakes and spiders, but there is a variety of critters around the state that also evoke the "eek" or "OMG" response. No live examples will be passed around, so come out and bring some friends.
Mike is Professor Emeritus from the University of Science and Arts of Oklahoma in Chickasha. He has a Ph.D. in herpetology from Texas A & M University. His research has included studies of lizards in South Texas and Mexico and freshwater mussels and terrestrial snails in Oklahoma along with a passion for insects and fishing. He has been a birder, off and on since pre-school. Retirement has allowed further pursuit of birding and photography. Getting a good photo is a goal but not at the expense of disturbance of the bird or birders. If obtaining an image isn't convenient, the mental image suffices. His recent spring birding trips with his wife Jeanne include Costa Rica, Cuba and Ohio's Magee Marsh. 
Our meetings are held September through June on the third Monday of each month (with the exception of January, when the meeting is held on the fourth Monday). Meetings begin at 7 p.m. Visitors are always welcome.
Meeting Location:
Our meetings are held at the Will Rogers Garden center, located at the intersection of NW 36th Street and I-44.
Order Bird Watcher Bumper Stickers

2018 Christmas Bird Count numbers
During the Oklahoma City Christmas Bird Count for 2018 a respectable 110 species were counted including a total of 154,981 birds!  Click here to view the list.
_____________
The Oklahoma City Audubon Society is neither a chapter of, nor affiliated with, the National Audubon Society.