History of Ornithology in Oklahoma: 
from Early Expeditions to Modern Birding
The speaker for our May 15 meeting will be member Joe Grzybowski
As birders or naturalists, many of us contribute our experiences to the knowledge of wild birds.  For Oklahoma, both the information and interest in that knowledge has a record, a history going back several 100 years.   Whether we think about the remarkable times when European settlers first explored Oklahoma or the current period of study and mega-data, the words and feelings that come to mind become WOW, or Wowwww or OMG!!!!  Joe Grzybowski will take us on a journey of this history from the early explorers to the current cutting edge and beyond–a TIME TRAVEL experience of past, present and the future knowledge of Oklahoma birds. 
Joe has had an interest in Oklahoma ornithology for a long while.  He created a Bibliography of Oklahoma Ornithology 1984.  Retired, he is still a Research Associate with the Sam Noble Oklahoma Museum of Natural History.  His personal experiences began in western New York and covered the period of the "old-school" ornithologists.  Early mentors were individuals like Harold Axtell and Stephen Eaton during a time focused of natural history studies.  Coming to Oklahoma, he became acquainted and interacted with George Sutton, an icon of Oklahoma Ornithology, and many of his students. He has conducted field work on wild turkeys, grassland birds, population biology and recovery of black-capped vireos, cowbird parasitism, raptors, etc. and has been associated with the upcoming breed of ornithologists in the State.  With Sutton's passing, Joe continued Sutton's record-keeping pattern with the formation of the Oklahoma Bird Records Committee, and has written accounts on the birds of the Southern Great Plains for American Birds, now North American Birds, since the late 1980's.  He is also a Fellow in the American Ornithological Society (formerly American Ornithologists' Union).  So come and become Wide-Eyed to a Time-Travel of Oklahoma Ornithology.
Our meetings are held September through June on the third Monday of each month. Meetings begin at 7 p.m. Visitors are always welcome.
Meeting Location:
Our meetings are held at the Will Rogers Garden center, located at the intersection of NW 36th Street and I-44. The Oklahoma City Audubon Society is neither a chapter of, nor affiliated with, the National Audubon Society.
Order Bird Watcher Bumper Stickers

CBC Reports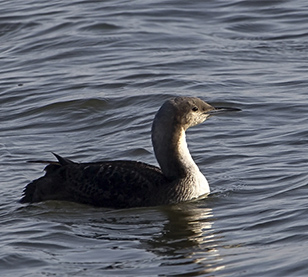 The Oklahoma City Christmas Bird Count for 2022 includes a respectable 113 species!
Bird of the Month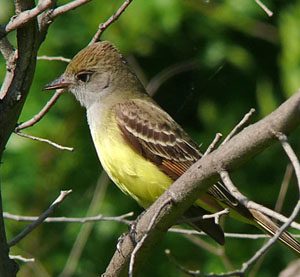 Learn more about Oklahoma birds with Bird of the Month articles by John Shackford & Grace Huffman!
Chirpings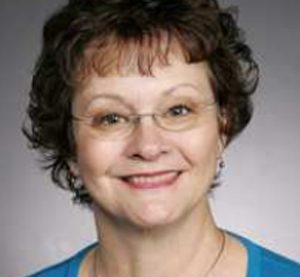 You'll enjoy reading Patti Muzny's tales of birding, travel adventures and more.