Oklahoma City Audubon Society is on hiatus.
We will return to our regular schedule for the September 16, 2019 meeting. Join us then!
Speaking at the September 16, 2019 OKC Audubon Society meeting will be Dr. Jeff Cox of Tulsa. His presentation will focus on his birding trip to the southern end of the northern section of the Pan-American Highway in southeastern Panama.
Canopy Tower and Canopy Camp are famous birding areas with uniquely designed ecolodges located in some of Panama's most biodiverse areas. Canopy Tower is a former radar installation near the Panama Canal; Canopy Camp is a deluxe camp, located in the Darien region of far eastern Panama. This tropical forest which extends into neighboring Colombia holds, indeed, one of the greatest ornithological diversities in the world. Jeff visited both lodges in 2017 for birding and general nature study. Come learn about the fascinating birds and other wildlife of Panama.
Jeff has been watching birds since he was 11 years old. He earned a PhD in Zoology from the University of Florida in 1984, but spent the next 30+ years working as a software analyst. After retiring 2 years ago, he has been travelling and spending more time with the birds.
Our meetings are held September through June on the third Monday of each month (with the exception of January, when the meeting is held on the fourth Monday). Meetings begin at 7 p.m. Visitors are always welcome.
Meeting Location:
Our meetings are held at the Will Rogers Garden center, located at the intersection of NW 36th Street and I-44. The Oklahoma City Audubon Society is neither a chapter of, nor affiliated with, the National Audubon Society.
Upcoming Meetings:
October 21, 2019:  Red-cockaded Woodpecker, burying beetles, grouse and sea turtles. Taylor Muller, Lead Wildlife Specialists with Reagan Smith Energy Solutions, works heavily with Biological Evaluations, Environmental Due Diligences, and American Burying Beetle surveys. 
November 18, 2019:  Winter grassland birds, longspurs. John Muller, a PhD Candidate in the Ecology and Evolutionary Biology at the University of Oklahoma – Oklahoma Biological Survey, will be surveying longspur distributions in Oklahoma 2019-20.
Order Bird Watcher Bumper Stickers

CBC Reports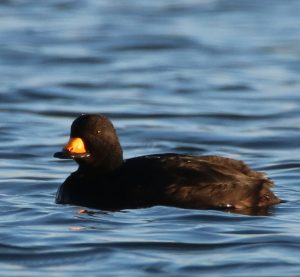 The Oklahoma City Christmas Bird Count for 2018 includes a respectable 110 species!
Bird of the Month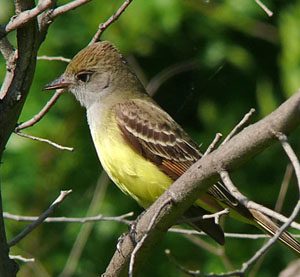 Learn more about Oklahoma birds with John Shackford's Bird of the Month articles!
Chirpings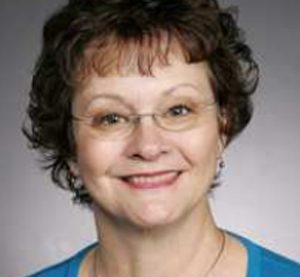 You'll enjoy reading Patti Muzny's tales of birding, travel adventures and more.